WisdomThinking® -
the method that gets things going easily
WisdomThinking® helps us to act harmoniously aligned to our concerns. In doing so, we use a great resource that we otherwise rarely tap into - our natural wisdom. Maybe we want to change our world in collaboration with others, maybe we just want to do a good job on our own. Maybe complexity and systemic constraints hinder us, maybe our discouragement. Whatever the case, we can all overcome challenges that would otherwise overwhelm us - with a smile.
WisdomThinking® places the action in the center. The center of the method as a whole as well as the center of the resonance field, in which the path from concern to solution is worked out. All forces in the field and their resonances with each other are taken into account until the greatest possible degree of harmony is achieved. WisdomThinking® is structured as a process in 6 phases that build on each other. If necessary, you can always go back to earlier phases and correct your work.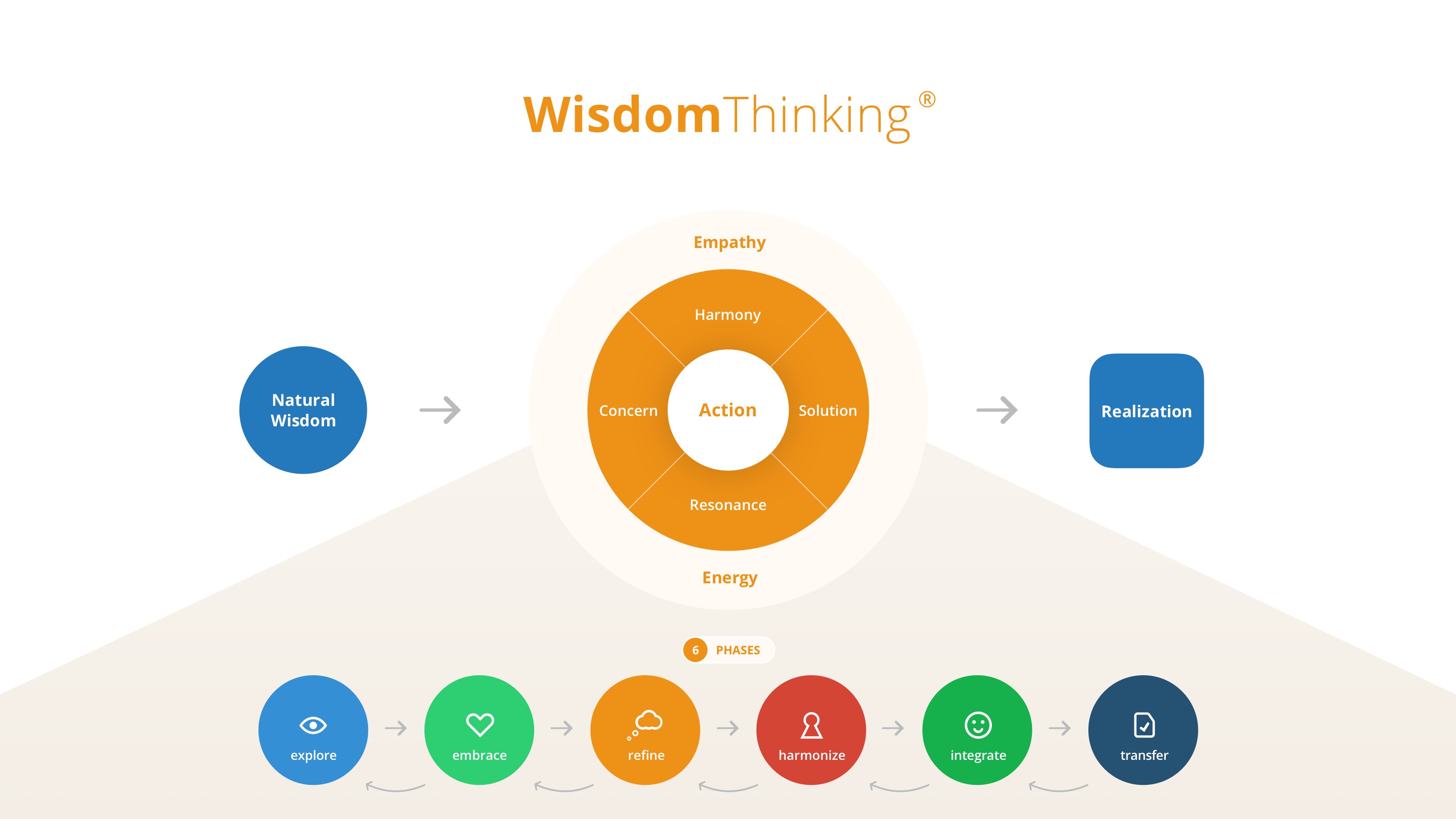 It´s time to finally do what is important and meaningful for us. Time for every person, every organization, every system. On a small scale as well as on a large scale. Not in a hamster wheel, without powerlessness, despite all system constraints. Our world is too open, adaptive and complex for the old approaches, they no longer work. Therefore, new ways to achieve the various concerns must be found.
How?
Tap into your natural wisdom!
WisdomThinking® guides you to use your own natural wisdom for your actions. All people have it, but few can use it consciously and systematically. Especially when intuition is not enough, but the actions must be comprehensible, justifiable and communicable, as is typically the case in working life. WisdomThinking® is the profound new approach that reactivates our primal abilities.
What?
Get it done with a smile!
WisdomThinking® makes things easy. Previous hurdles dissolve if you look at it with harmonic intelligence. The wise have always done this. For everyone else it may be unfamiliar first, but thanks to clear methods and effective tools it quickly becomes natural and self-evident. The proud and happy smile is the proof!
The discovery of WisdomThinking®
Years ago, we sat together in the evening - one was happy because a project had gone well during her day, the other was angry because everything was slow and blocked during his day. What made the difference? Spontaneously we started to throw our experiences together and then systematically analyze them. Result: If
a project is driven by a shared concern,
everyone can act freely,
has all participants and influences in view and
one finds the most harmonious way step by step instead of working off a once planned path and defending it against external influences,
then things work easily, the result is harmonious and everyone involved is happy, satisfied, easy and proud.
In the course of time, we then examined all the elements found more closely. We discovered that all this does not only apply to projects, but to a large variety of actions, and that there is an inherent logic of its own, namely a harmonious logic. From this insight we then developed our method - WisdomThinking® - complete with tools, training and guidance.
Experience WisdomThinking®
Would you like to get to know and experience WisdomThinking® in a practical way?
E.g. with our "EXPERIENCE WISDOMTHINKING®"-Workshop
1 day offline
max. 5 participants
on your own topics (time-boxed)
EUR 2.500 plus VAT (reductions available e.g. for young businesses)
Whether for teams or solo, online or offline, for getting a first impression or for searching a good solution in a genuine case: we offer formats for all needs.
Do you have any further questions?
Just get in touch with us:
+49.30.79016671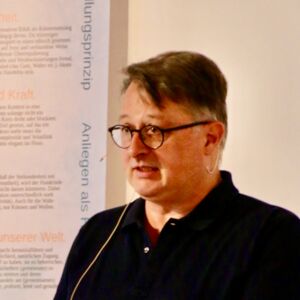 Dr. Martin Böckstiegel
Creative and structured: he is our mastermind. He is passionate about the method, the tools and the training. Our pioneer, developer and CEO/CFO.
More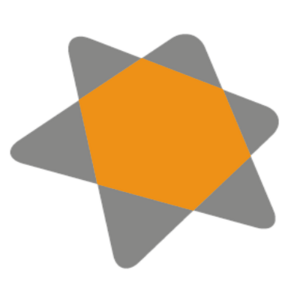 Harmonia Logic AG
Well-founded, visionary and practical: This is where method, skills, tools, training and guidance come together - The Harmonic Intelligence Company.
More...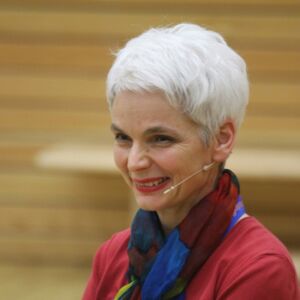 Dr. Elke Böckstiegel
Communicative, flexible and passionate about the application - making WisdomThinking® accessible and easy for everyone. Co-pioneer, guide, COO.
More...